Early Life
Chuck Missler was born May 28, 1934, in Illinois to Jacob and Elizabeth Missler, raised in Southern California. Chuck demonstrated an aptitude for technical interests as a youth. He became a ham radio operator at age nine, his call sign is 'W6OHD'[1][2] As a teenager, Chuck started piloting aeroplanes. While still in Dorsey High School, Los Angeles, He managed to maintain a high scholastic average in spite of his numerous outside activities, including intercollegiate competition as a member of the chess team, stellar performances as a member of the Battalion track team, as well as building an electronic computer in the family garage.
Navy Background
His plans to pursue a doctorate in electrical engineering at Stanford University were interrupted when he received a Congressional appointment to the United States Naval Academy at Annapolis. Graduating with honors in 1956, Chuck took his commission in the Air Force, where he reached the rank of Captain. Chuck joined the Missile Program and eventually became Branch Chief of the Department of Guided Missiles at Lowry Air Force Base.
In 1960 Chuck made the transition from the military to the private sector when he became a systems engineer with TRW Inc, a large aerospace firm.
Professional Background
During his time at TRW Inc Chuck had the opportunity to work with Systems Development Corporation based in Santa Monica, CA.
After his time at Ramo-Wooldridge (TRW Inc) Chuck went on to serve as a senior analyst with a non-profit think tank, STL (Space Technology Laboratories), where he conducted projects for the intelligence community and the Department of Defense. During that time, Chuck earned a master's degree in engineering at UCLA, supplementing previous graduate work in applied mathematics, advanced statistics and information sciences.
In 1963 Chuck was recruited into senior management at the Ford Motor Company in Dearborn, Michigan. In 1964 he was put in charge of the technical review department of the Ford Product Engineering Office and was responsible for the technical auditing of both their advanced and current product program. Chuck was given the position of Manager of the Technical Computer Center where he established the first international time-sharing computer network in 1966. In 1967, Chuck was invited to speak at the University of Michigan to speak on 'Time-sharing at Ford Technical Research Center'.[3]
Chuck was awarded 'Outstanding Young Engineer of the Year' in 1964 by the Engineering Society of Detroit.[4]
He left Ford to start his own company, Cyphernetics, a privately-own ed company, which began operations In June 1969 and planned to operate a national time-sharing computer network, that was subsequently acquired by Automatic Data Processing (listed on the New York Stock Exchange) to become its Network Services Division.
Returning to California, Chuck found himself consulting, organizing corporate development deals, serving on the board of directors at several firms, and specializing in the rescuing of financially troubled technology companies. He brought several companies out of Chapter 11 and into a profitable operation. Chuck thrived on this type of work.
In 1976 Chuck, while working for Precision Instruments, worked on a project to replace large scale classic magnetic tape media with optical media, similar to CDs and DVD.
In 1978 Chuck became the CEO of Western Digital and saved the company from bankruptcy, he pushed for increased R&D and in 1981 Chuck personally funded and directed the first microchip implementation of the Data Encryption Standard (DES) of the National Bureau of Standards, in concert with Carnegie Mellon Institute of Research.[5]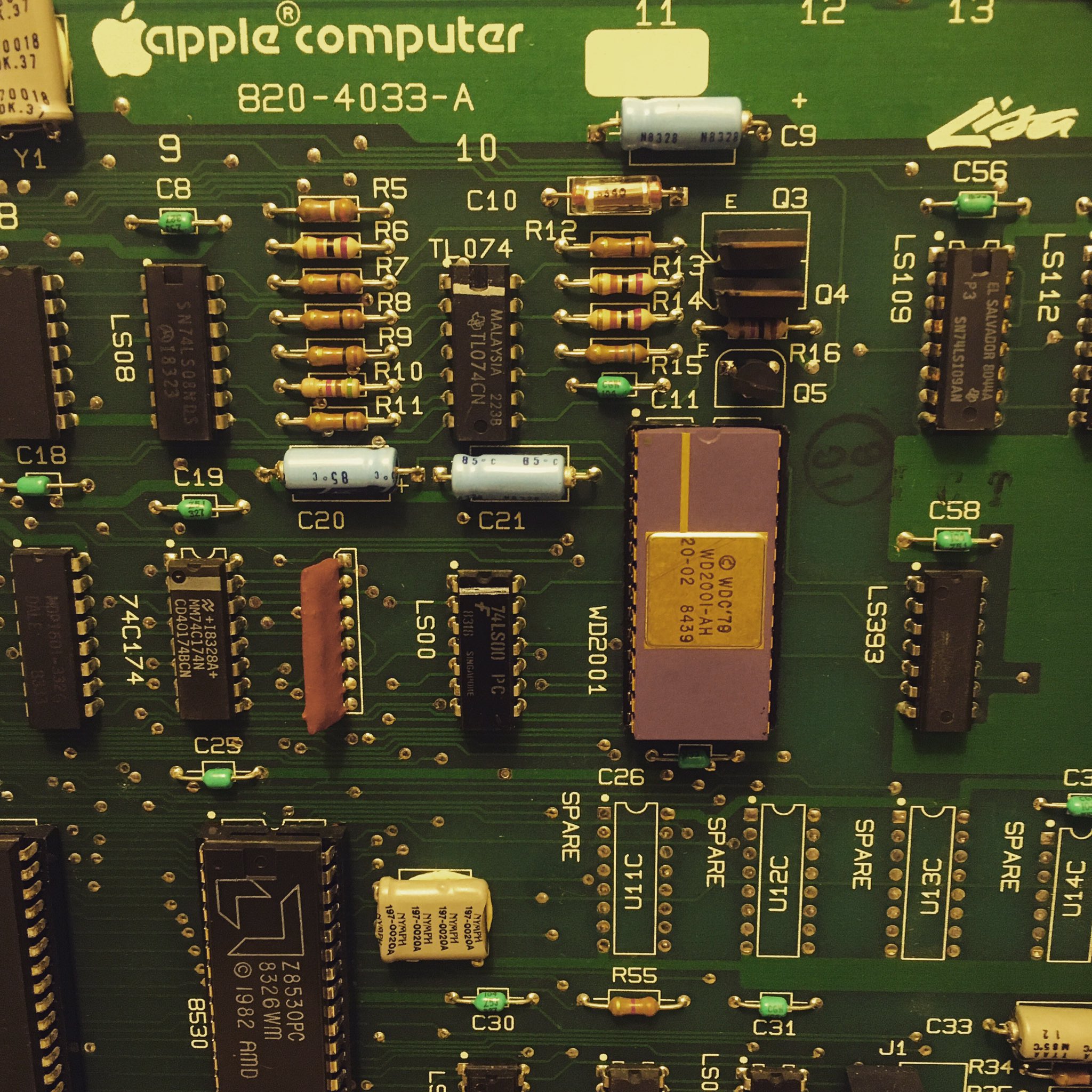 Between 1980-1985 Chuck was a director for Datum Inc which developed, computer peripherals and cesium clocks of the Global Positioning
Satellite systems, etc. As an interesting side note the example that Chuck uses in 'Learn the Bible in 24 Hours' Hour 1 about the 1971 experiment, the USNO would have used Cesium Beam Atomic Clocks from Datum Inc.
In 1984 Chuck was the Chairman and CEO of Resdel Industries, Inc. a defense contractor based in Newport Beach.[6] And in 1987 Resdel won a contract to make radio receivers for P-3 Submarine Hunters.[7] While Chuck was the Chairman for Resdel, he was on the board of the Ramtron Corporation, which the Ramtron Corporation was formed to research, develop, and market a new generation of nonvolatile semiconductor products that integrate ferro- electric and semiconductor materials, using established silicon manufacturing techniques. By applying novel ferroelectric circuit designs, materials, and processing techniques, Ramtron has produced the first practical ferroelectric random access memory (FRAM). Advanced developments for Department of Defense and other deeply classified customers; partnered with Boeing on P-3 upgrade; with Northrup on the Stealth Bomber; etc. Ultimately acquired by Dowty PLC of U.K.
in 1989, as Chuck notes, his day of reckoning came several years ago when — as the result of a merger — he found himself the chairman and a major shareholder of a small, publicly owned development company known as Phoenix Group International. The firm established an $8 billion joint venture with the Soviet Union to supply 6 million personal computers to their 143,000 schools. Due to several unforeseen circumstances, the venture failed. The Misslers lost everything, including their home and automobiles.
During his time in corporate boardrooms Chuck served on the Board of Directors with William E. Simon (former Secretary of Treasury), General David C. Jones (Chairman of the Joint Chiefs of Staff), Admiral Tom Hayward (Chief of Naval Operations) and Dr. Edward Teller, (Scientific Advisor to the President), involved in highly sensitive advanced technology projects, and on the Board of Directors of the Computer and Communications Industry Association in Washington D.C.
There are some aspects of Chuck Missler's past that some people see as Controversies, but on further investigations, the majority are misunderstandings or simply false.
Ministry Background
As a child, he developed an intense interest in the Bible; studying it became a favourite pastime. In the 1970s, while still in the corporate world, Chuck began leading weekly Bible studies at the 30,000-member Calvary Chapel Costa Mesa, in California where thousands of cassette tapes were distributed each month. At which time he was one of the founding members of the Biblical Research Center. In 1973 He and Nancy established Koinonia House.
Chuck had enjoyed a longtime, personal relationship with Hal Lindsey, who upon hearing of Chuck's professional misfortune, encouraged him that he could be an independent author and speaker. Over the years, Chuck had developed a loyal following. (Through Doug Wetmore, head of the tape ministry of Firefighters for Christ, Chuck learned that over 7 million copies of his taped Bible studies were scattered throughout the world.) Koinonia House then became Chuck's full-time profession. Chuck also helped start BlueLetterBible.org and AudioCentral.com. AudioCentral.com would later be purchased by OnePlace.com, part of the Salem Radio Network.
After a devastating Earthquake in 1992 demolished their home in Big Bear, California, Chuck and Nan moved Koinonia House to Coeur d'Alene, Idaho.
On the topic of radio, Chuck's thirty minute 66/40 radio program airs on more than 3,000 radio stations worldwide and is one of the only ad-free teaching segments on Christian radio.
Chuck is a prominent speaker on the subject of bible prophecy. Chuck has numerous programs aired on the Christian television stations like GOD TV, RevelationTV, and TBN Europe, namely his biblical studies Learn the Bible in 24 Hours, The Book of Revelation, The Book of Genesis, and The Book of Daniel, as well as his topical studies Return of the Nephilim and his Angels series.
Chuck has also written a number of Books.
When Chuck met Nancy
Nancy Missler (nee Klitten) attended UCLA where she studied art. She met Chuck on a blind date in 1956 and after Chuck completed his flight training they married the following year. Nancy devoted herself to her family, raising the Misslers' four children, Chip, Mark, Lisa and Mishell. Nancy also established a company, Missler Aerial Photography Service, that specialized in aerial and architectural photography.
Nancy and Chuck have traveled and taught through their ministry, Koinonia House, dedicated to creating, developing and distributing materials which stimulate, encourage and facilitate serious study of the Bible as the inerrant Word of God.
Moving to New Zealand
In 2011, Chuck and Nancy Missler moved to the River Lodge in Reporoa, New Zealand. Here is an article on their move to New Zealand.
After Nancy's death
At age 77, Nancy Missler went to be with the Lord on November 11, 2015, after a three-year battle with cancer. Nancy has loved our Lord Jesus Christ for over 50 years. Nancy's Obituary can be read here.
Chuck's Retirement
As of April 2016, Chuck retired from his position as president of Koinonia House, the K-House board unanimously voted that Ron Matsen was to be the new president. Since then Chuck has been reducing his dependencies so as to allow him to relax, and in May 2017, Chuck announced that the 2017 Strategic Perspectives Conference, annually held at the Coeur d'Alene Resort, would be his last North American conference he would attend. Chuck recently celebrated his 83rd birthday at the River Lodge in New Zealand. You can view a 4 part series where, Koinonia House board member and lifetime friend, Brian Hughes interviews Chuck on his past and his future. Click here to view the Playlist.
Chuck's Death
In May, 2018, Chuck passed away peacefully at his home in Reporoa, New Zealand. He was preceded in death by his wife Nancy and his two sons, Charles "Chip" and Mark. He is survived by two daughters, Lisa Bright and Meshell Missler, and eight grandchildren.
Footnotes